We have ample of excellent yachts in this size available charter worldwide for your family or corporate charter.
Below listed is only some that are available for charter in various ports around the world. 
Please contact us directly at Nicholson Yacht Charter and Services for the latests information of the yachts whereabouts and planned charter destinations and a selection of additional options.
Where you looking for something smaller?
Motor Yachts  50 meters / 164′ and above
Please click on the image to view their on-line brochure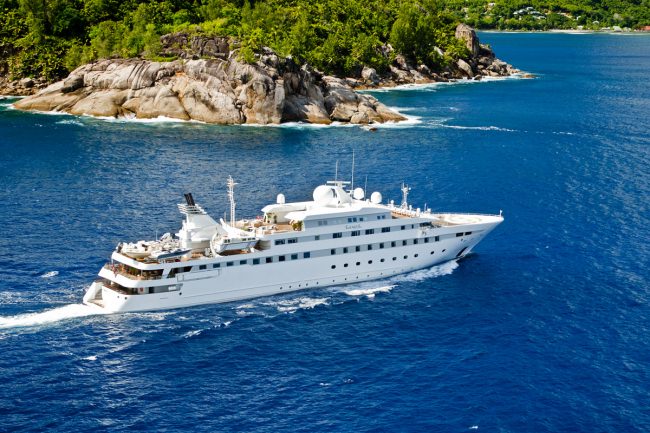 LAUREN L
Size: 90.0 m
Sleeps: 40 Guests in 20 cabins
Prices*: €695,000 to €695,000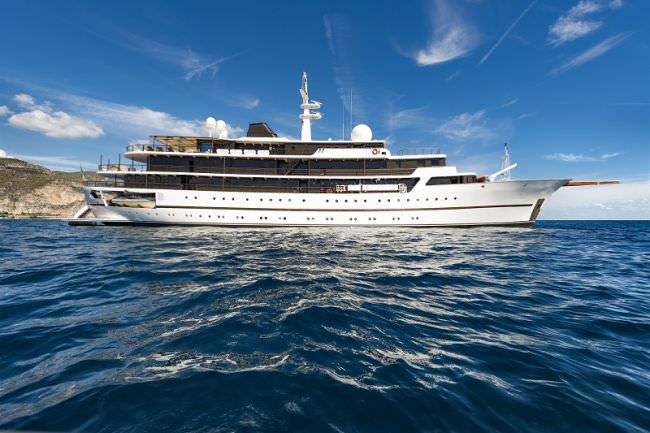 CHAKRA
Size: 86.0 m
Sleeps: 12 Guests in 21 cabins
Prices*: €495,000 to €495,000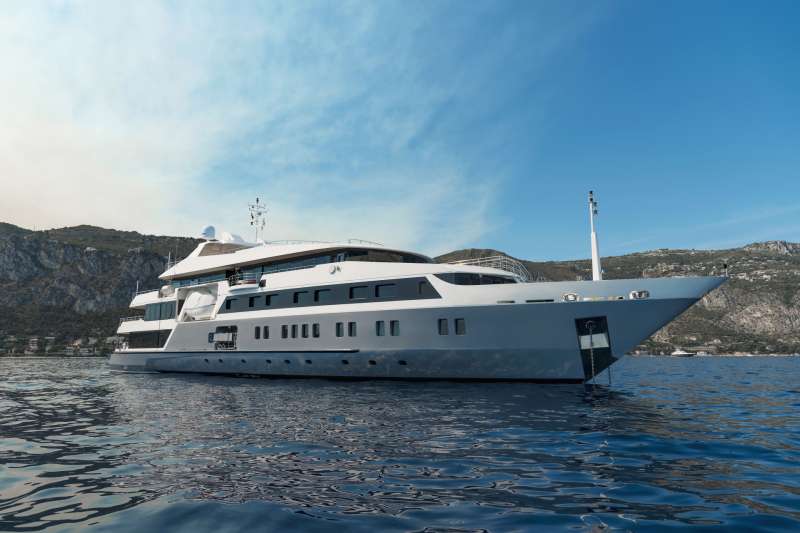 SERENITY
Size: 72.0 m
Sleeps: 30 Guests in 16 cabins
Prices*: €550,000 to €550,000
SHERAKHAN
Size: 69.65 m / 228 Ft 6″
Sleeps: 26 Guests in 13 cabins
Prices*: Please enquire.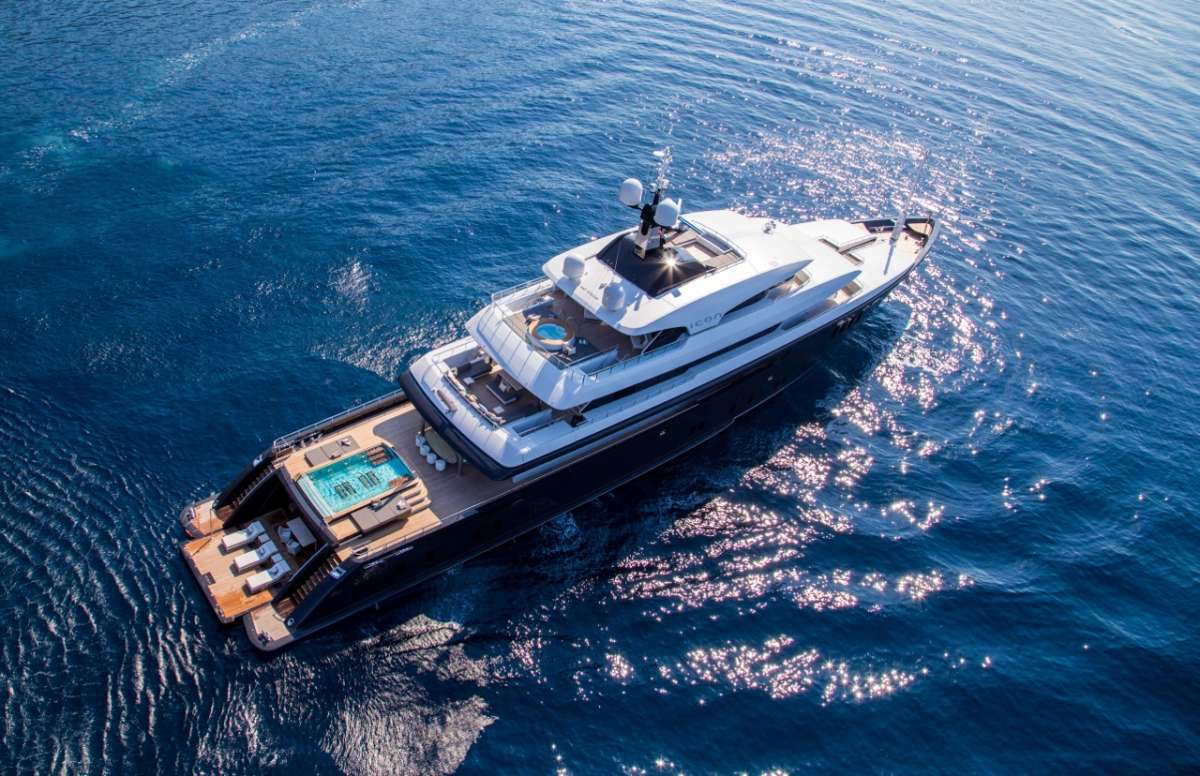 ICON
Size: 221 Feet
Sleeps: 12 Guests in 6 cabins
Prices*: $500,000 to $550,000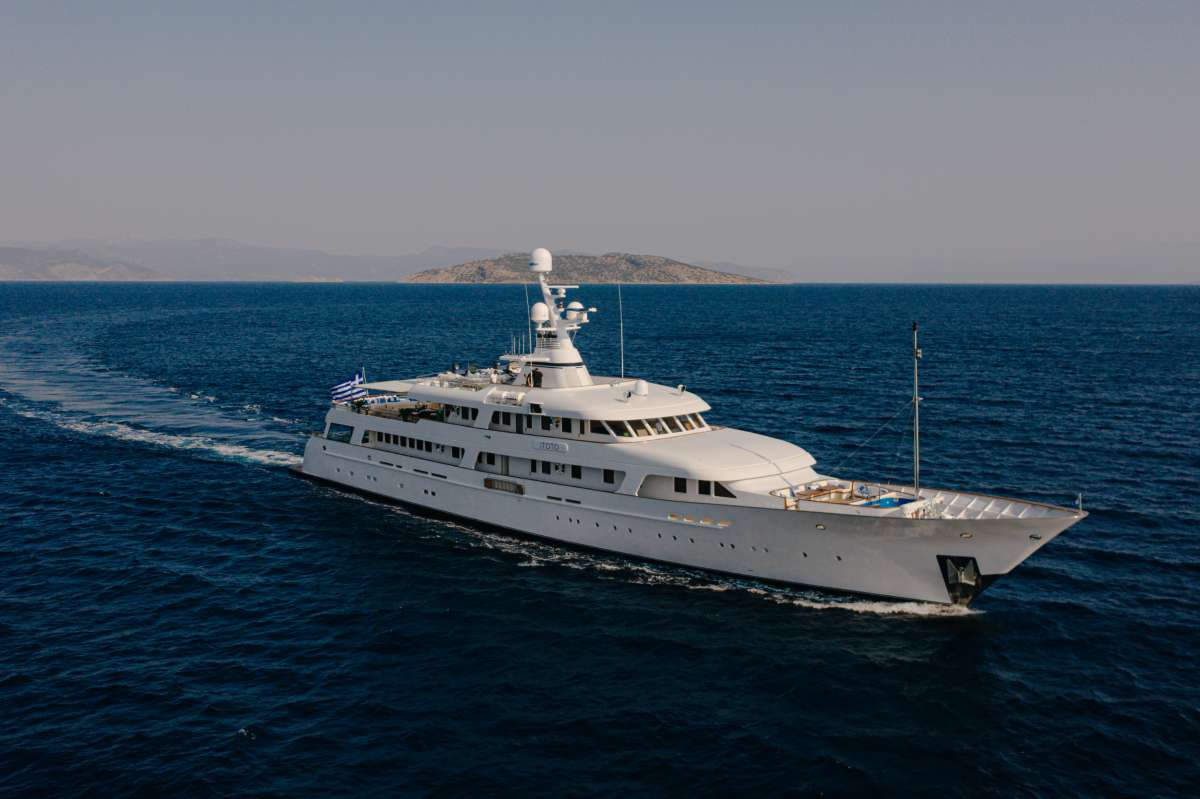 ITOTO
Size: 61.0 m
Sleeps: 12 Guests in 8 cabins
Prices*: €200,000 to €220,000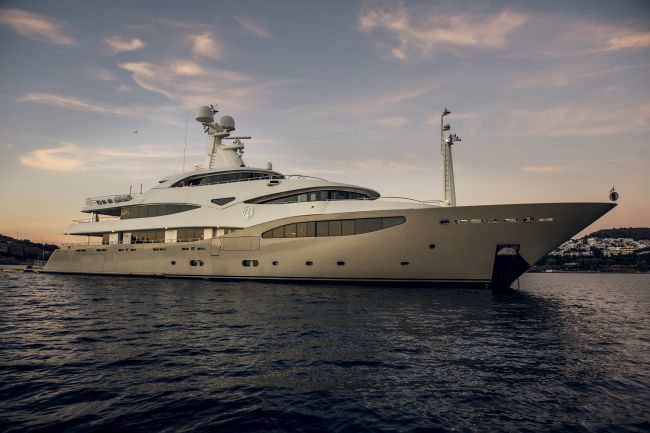 LIGHT HOLIC
Size: 60.0 m
Sleeps: 12 Guests in 6 cabins
Prices*: €320,000 to €360,000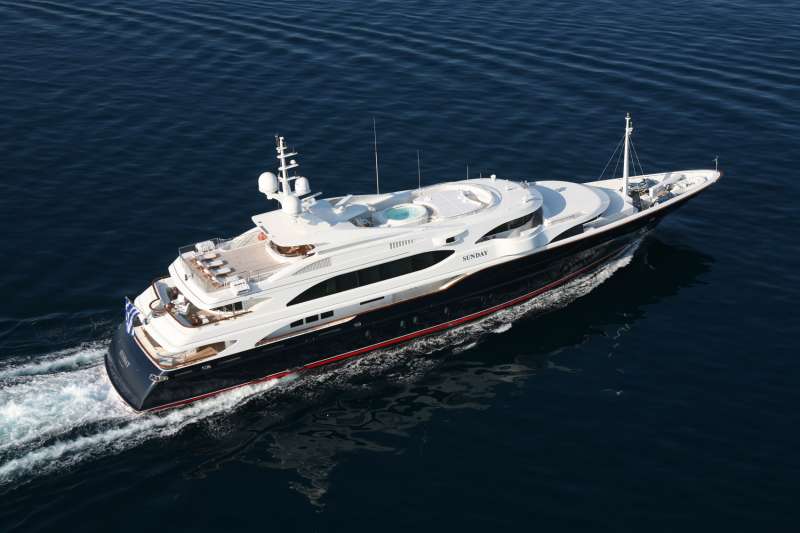 SUNDAY
Size: 196.0 Ft
Sleeps: 12 Guests in 6 cabins
Prices*: €300,000 to €310,000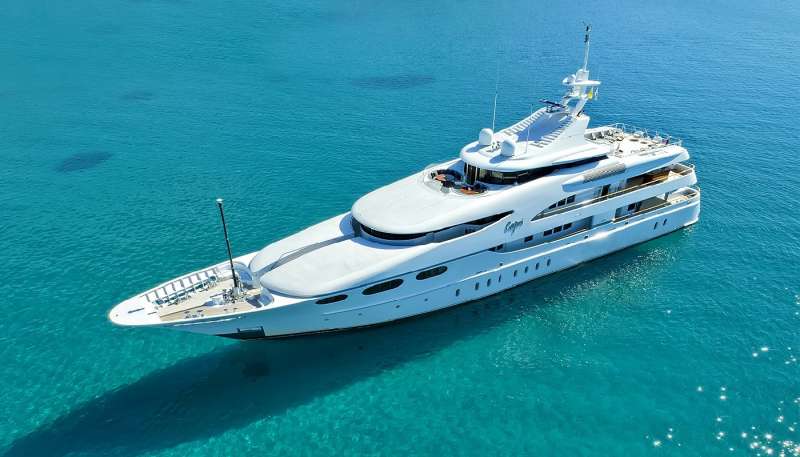 CAPRI I
Size: 192.0 Ft
Sleeps: 12 Guests in 6 cabins
Prices*: €265,000 to €320,000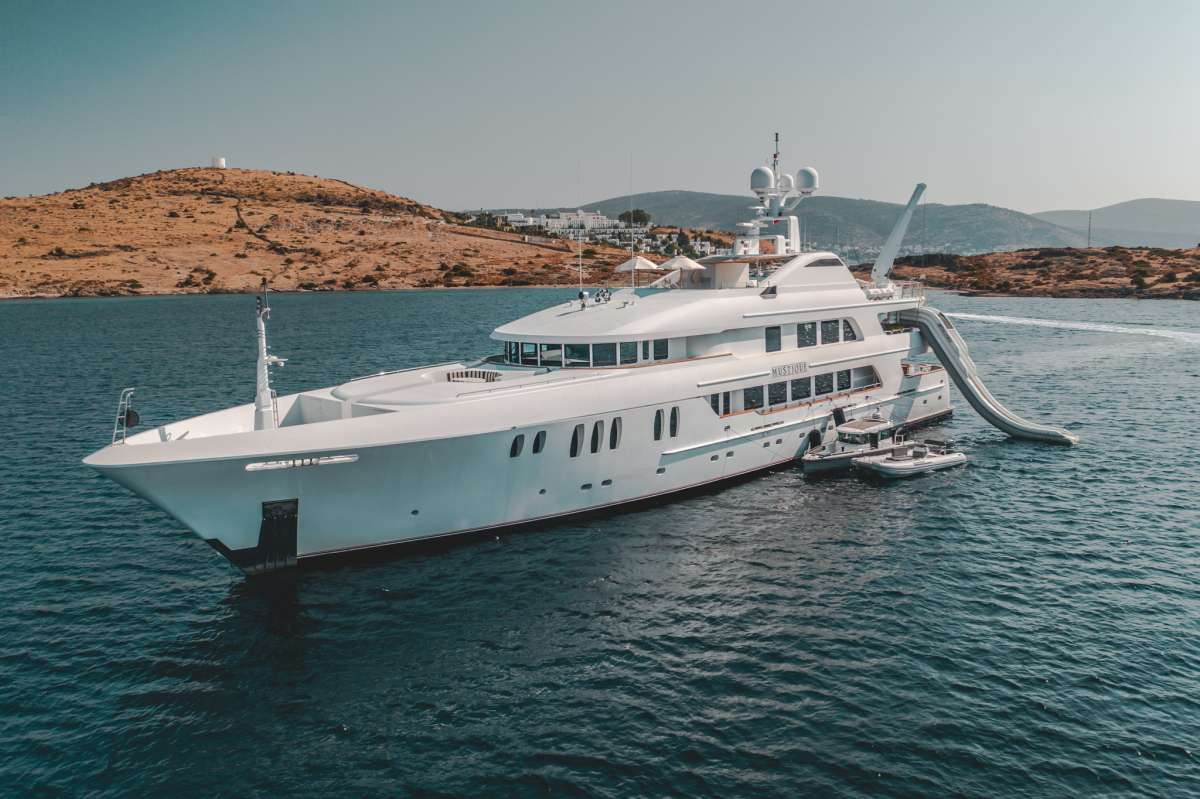 MUSTIQUE
Size: 55.0 m
Sleeps: 12 Guests in 6 cabins
Prices*: €230,000 to €250,000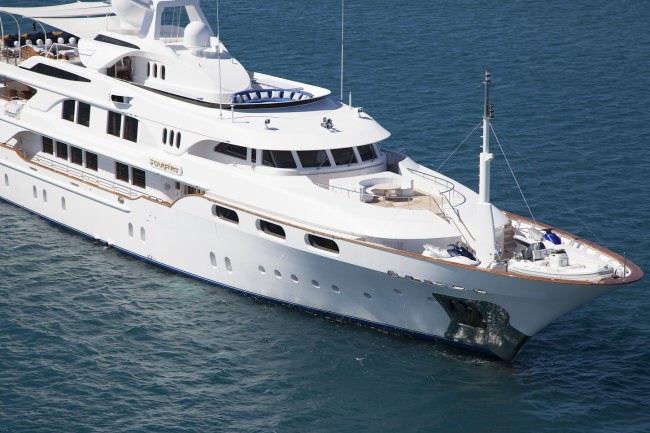 STARFIRE
Size: 178.0 Ft
Sleeps: 12 Guests in 6 cabins
Prices*: $248,000 to $288,000
PEGASUS
Size: 173.0 Ft
Sleeps: 12 Guests in 6 cabins
Prices*: €250,000 to €275,000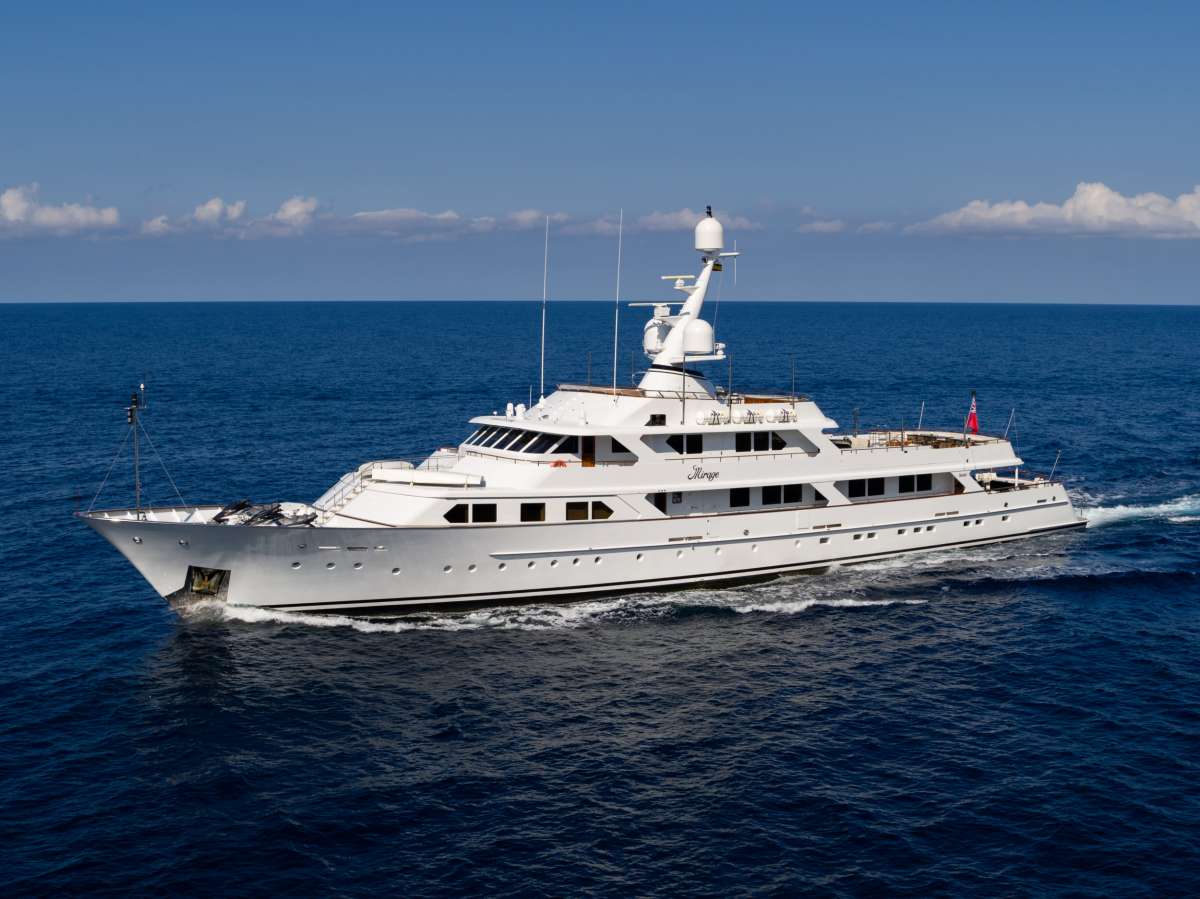 MIRAGE
Size: 173.0 Ft
Sleeps: 12 Guests in 8 cabins
Prices*: €200,000 to €220,000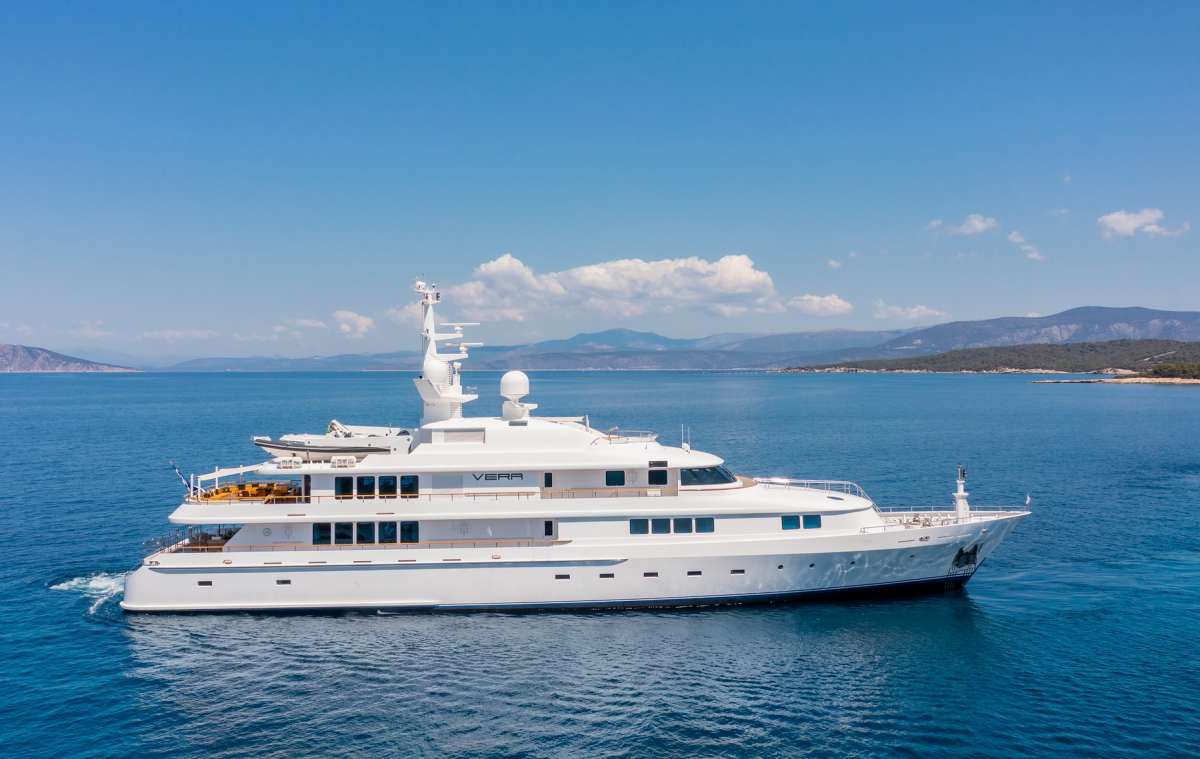 VERA
Size: 52.0 m
Sleeps: 12 Guests in 6 cabins
Prices*: €210,000 to €235,000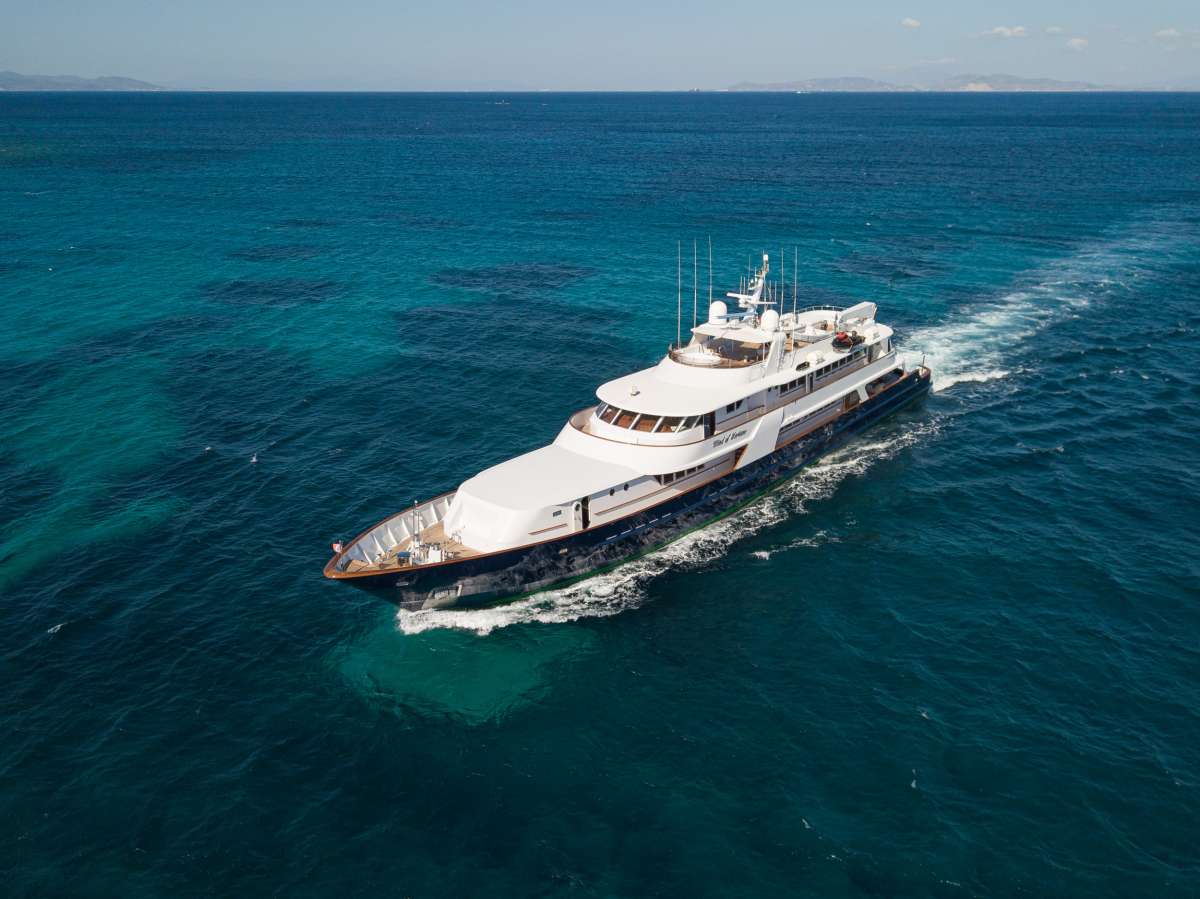 WIND OF FORTUNE
Size: 52.1 m
Sleeps: 16 Guests in 7 cabins
Prices*: €130,000 to €165,000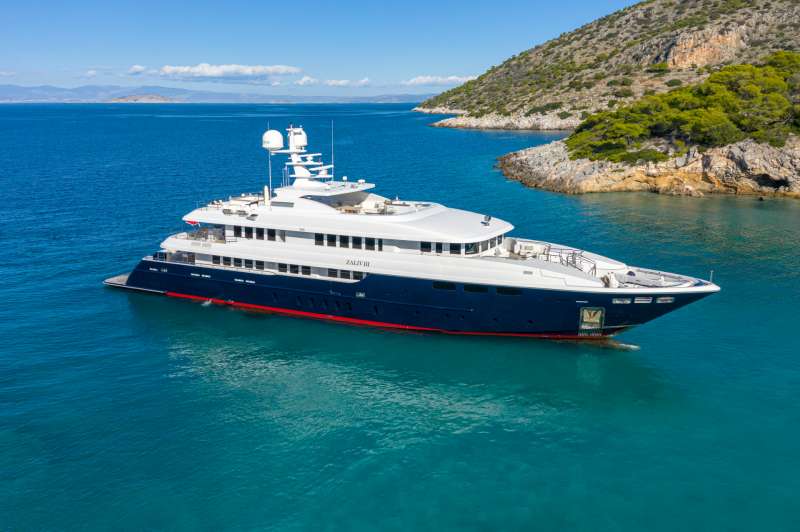 ZALIV III
Size: 165 Ft
Sleeps: 12 Guests in 6 cabins
Prices*: €224,000 to €258,000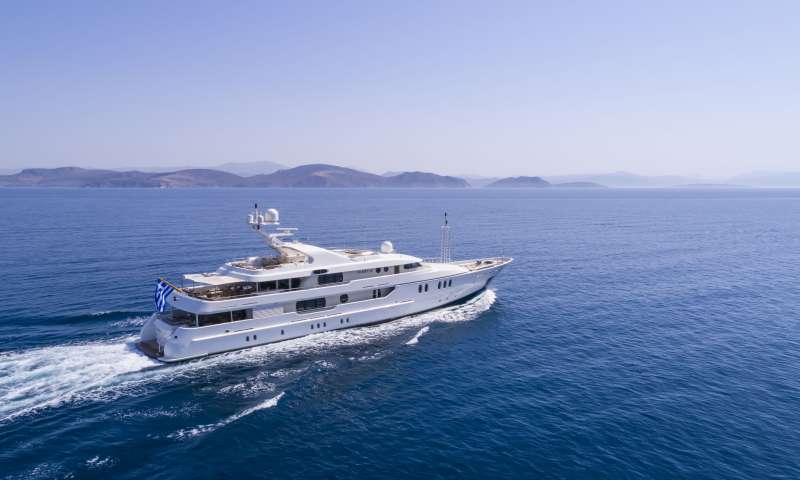 MARLA
Size: 50.0 m
Sleeps: 12 Guests in 6 cabins
Prices*: €165,000 to €200,000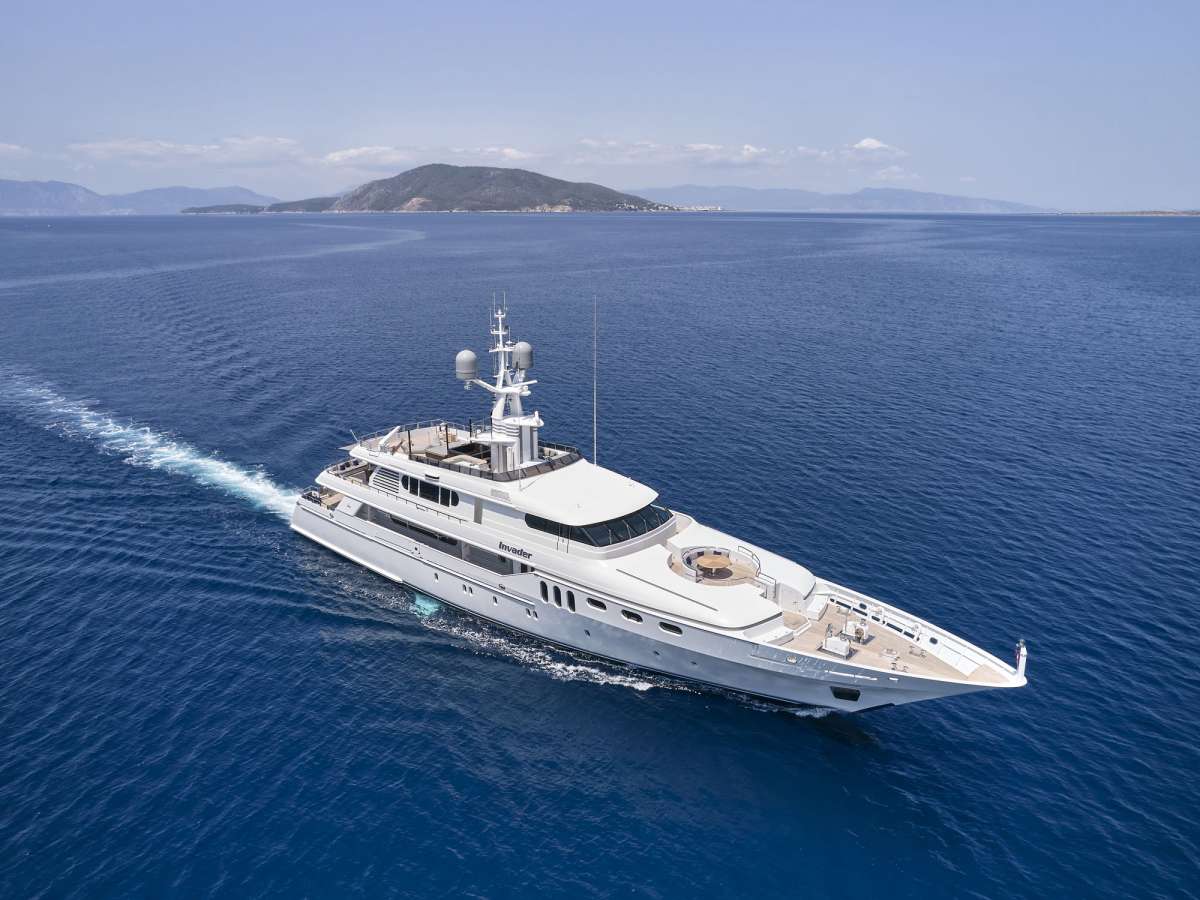 INVADER
Size: 164 Ft
Sleeps: 12 Guests in 5 cabins
Prices*: €195,000 to €210,000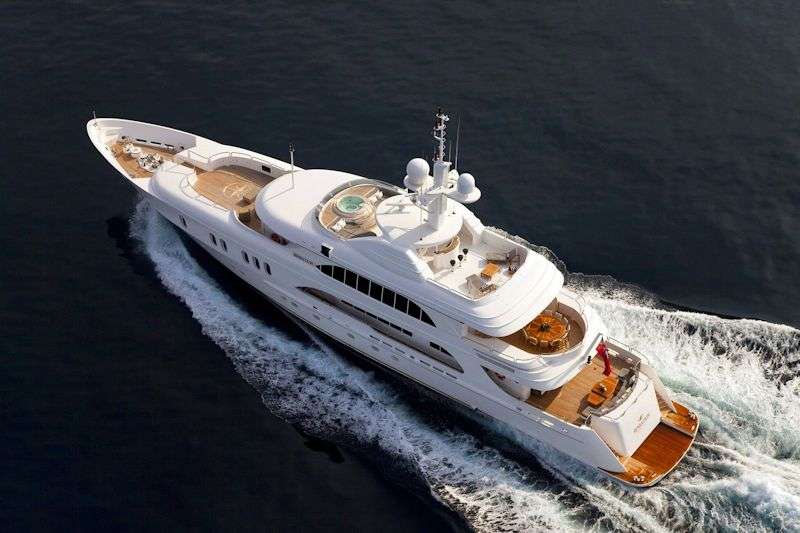 SENSATION
Size: 164.0 Ft
Sleeps: 10 Guests in 5 cabins
Prices*: €260,000 to €260,000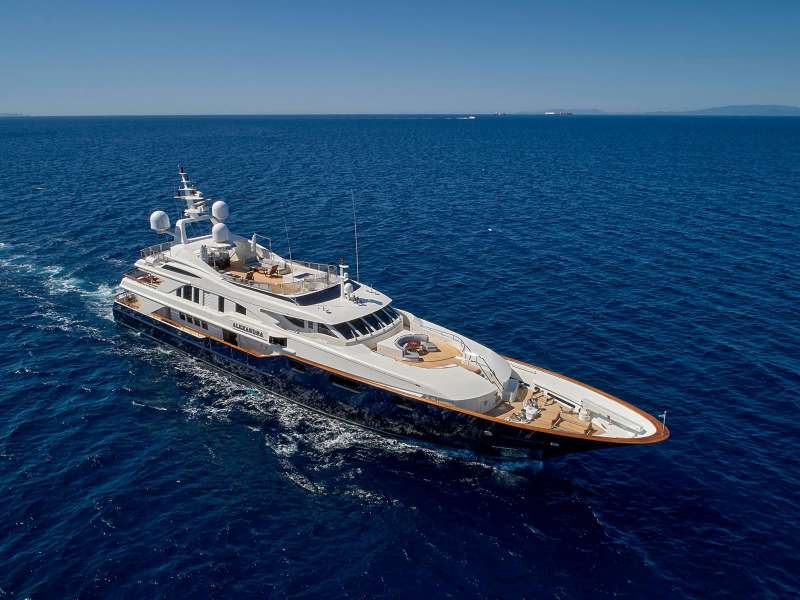 ALEXANDRA
Size: 164.0 Ft
Sleeps: 10 Guests in 7 cabins
Prices*: €180,000 to €210,000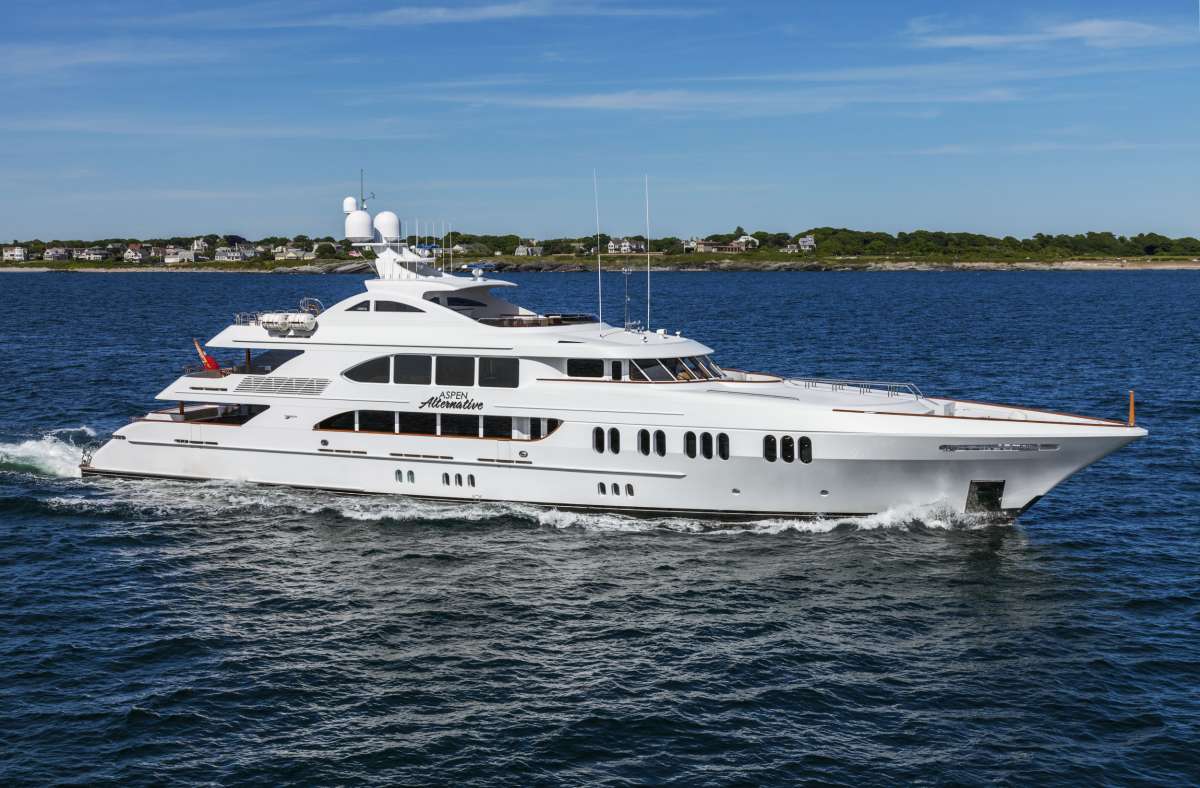 ASPEN ALTERNATIVE
Size: 164.0 Ft
Sleeps: 10 Guests in 5 cabins
Prices*: $199,000 to $220,000